A-Turf® System Stood Test of Time to Far Exceed Warranty
Posted April 22, 2016
After 13 Years, Hersheypark Installs Second A-Turf Field
A-Turf® is Hersheypark happy. 13 years after installing its first synthetic turf at Hersheypark Stadium, A-Turf takes to the field for a return visit, installing the new Premier XP rubber and sand surfacing system. Installation of the new 89,300 sq. ft. field wrapped up in April.
It was an impressive run for the original field. Also an A-Turf Premier rubber and sand system, the turf easily exceeded the standard eight-year warranty and continued to provide a safe and competitive playing surface. Since 2003, the Hersheypark Stadium field played host to hundreds of sporting events each year, including District 3, the PIAA Championships and the Big 33 Classic. During the summer months, the field gets regular use, most notably being a gathering place for thousands of spectators at the popular concert series.
The durability and safety offered by the original A-Turf field was an important consideration as Hershey Entertainment & Resorts Company weighed its option for a replacement.
"In the athletic field industry, impact testing measures the ability of the playing surface to absorb shock. A-Turf's system with ShockPad has the industry's best shock attenuation rating throughout the turf's life, making it the highest safety-rated turf solution on the market, which is important to us," stated Kaylee Duggan, Hershey Entertainment & Resorts Communication Specialist.
The Premier XP system was installed over the existing ShockPad, which gives the system resilience and a shock-attenuation rating comparable to well-conditioned natural grass. Additionally, A-Turf uses the proper amount of infill to keep the fibers upright when played on, rather than laying flat. This design not only improves traction for the player, it also extends the life of the fiber. The life expectancy of the new turf system is 12 to 15 years, while A-Turf's ShockPad last 25-30 years.
"When you purchase a synthetic turf playing system, it's important to consider the value equation to understand what you're actually paying over the life of the field, explains Jim Dobmeier, President and Founder of A-Turf. "We know from experience that an A-Turf system delivers tremendous value when put to the test against competing fields in the market.  This tremendous confidence drove A-Turf to originate the industry leading 12-year warranty"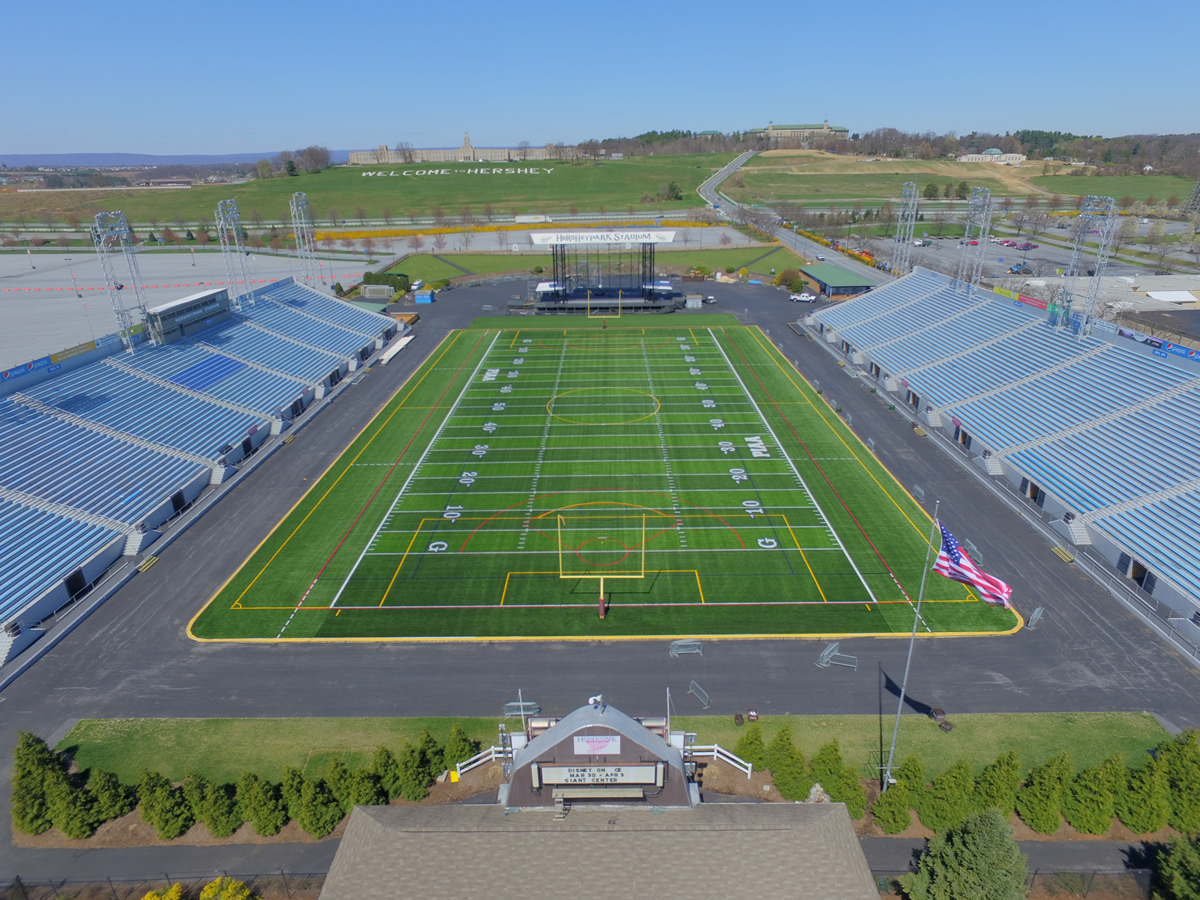 Back to News & Blog »