Three New Fields Installed for the Clarence High School Red Devils
Posted December 21, 2016
A-Turf recently had the privilege of working with the Clarence Central School District in Clarence, NY for a major makeover that included a new stadium field, a baseball field and a multi-purpose field for their High School.
Their 77,800 square foot stadium field now includes the A-Turf® Titan-RS system with 10 mm shock pad. The field is perfect for the Red Devils' football, soccer, lacrosse and field hockey games.
The show-stopping baseball field spans over 128,243 square feet and also includes the Titan-RS system. The turf design proudly displays the school name surrounding the home plate.
The multi-purpose field covers 100,258 square feet and is used for soccer, field hockey, lacrosse and softball and was installed using the Titan-RS system with a 10 mm shock pad.
All three fields include a 12-year warranty.
Nothing says pride like three fantastic new athletic fields for a well-deserved school district. The highly anticipated project for this community gives Red Devils fans a lot to cheer about for many years to come.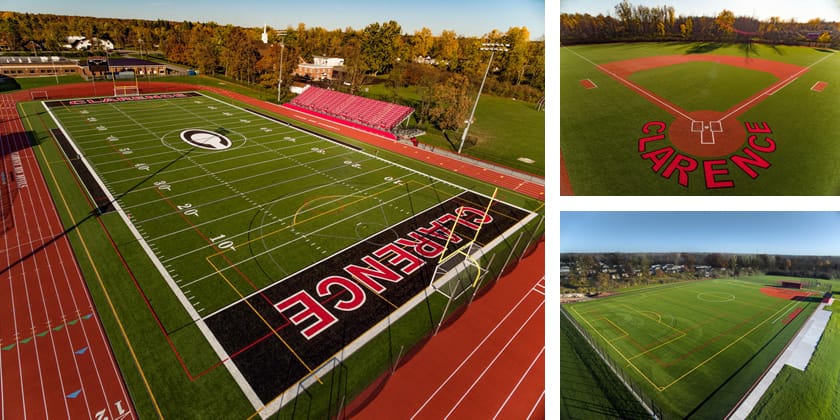 Back to News & Blog »