A-Turf Team Installing Premier XP Field at Gilman School and Repurposing Some Old Turf
Posted July 3, 2017
An A-Turf crew is wrapping up week 2 of a turf replacement project at Gilman School, a private boy's prep school in Baltimore, MD. The 105,000-square-foot A-Turf® surface will be used for soccer and lacrosse.
A-Turf started the project on June 19 by removing the old artificial turf playing surface, constructing 26 five-foot deep rebar & concrete ball stopper pole sleeves, and placing the poles. They then reconstructed the stone base. Turf rolls were laid out and seams are being sewn.
As the field construction is completed, A-Turf will remove grass and dirt from two adjacent areas and construct stone bases, then install some of the old turf remnants for a track staging area and a baseball field bullpen.
So, Gilman's new A-Turf field will give the Greyhounds' soccer and lacrosse teams a great advantage. And indirectly help out their track & field and baseball teams. That's a real win-win-win-win.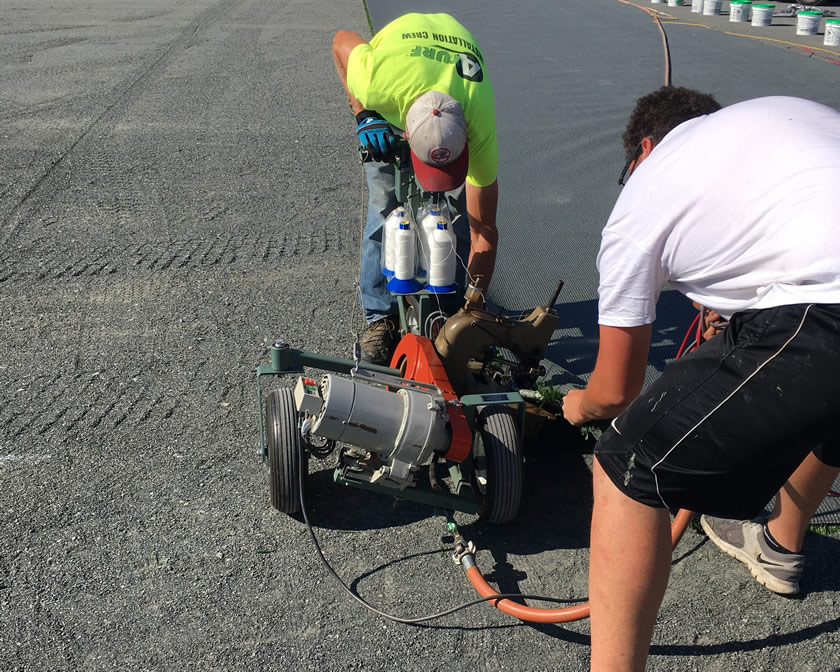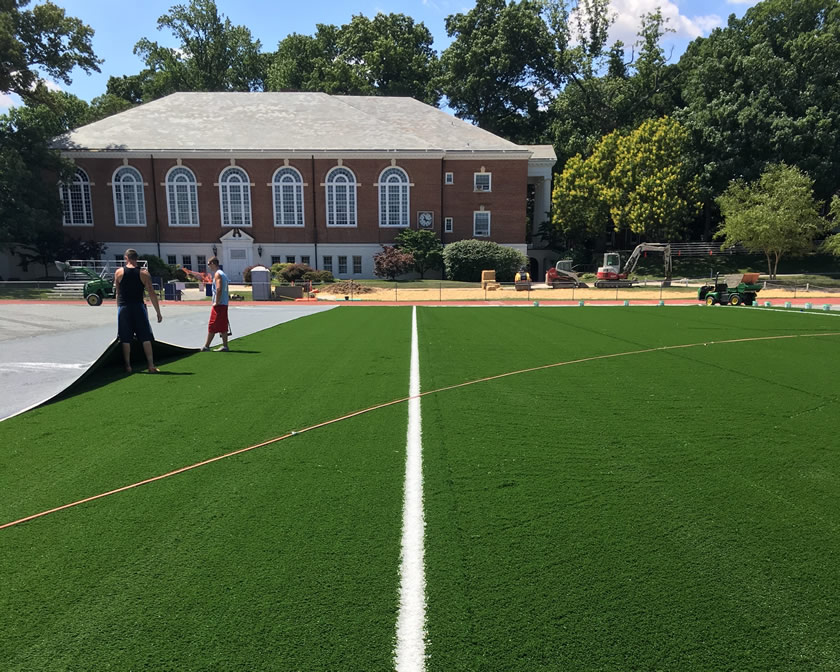 Back to News & Blog »