UB Alumni Stadium Gets New Turf, While Repurposing Existing Turf
Posted July 15, 2016
University at Buffalo is currently undergoing an overhaul of their Alumni Stadium field. The field will be completed in August, just in time for the Bulls' D1 football and men's and women's soccer seasons. The new installation consists of our A-Turf® Titan-RS 50 system over a 10mm shock pad and is approximately 88,000 square feet.
The current turf field, which was installed by A-Turf 2 years ago, is being transferred and reinstalled into the Kunz Stadium, which will be used for intramural sports and as a general recreational facility for the 29,000 students.
The new field design will reflect University at Buffalo's new rebranding initiative that puts emphasis on the Buffalo community, which will strengthen their reputation. The new field boasts UB Athletics' new wordmark "Buffalo" in the end zones, which showcases their pride in their university and the surrounding community.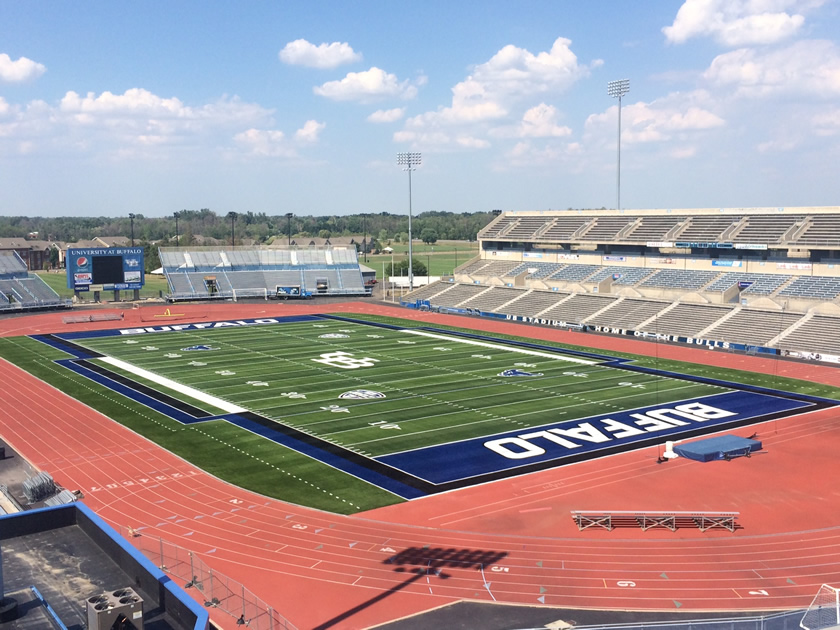 Back to News & Blog »