A-Turf Artificial Grass Turf Systems
The Longest Synthetic Turf Warranty in the Industry
The A‑Turf® Titan system features the industry's original 12-year warranty. The most durable fiber and carpet construction, and the world's strongest primary and secondary urethane backing systems, yield greater dimensional stability, and ultimately deliver the best playing conditions for every field sport.
All Synthetic Fields Are Not the Same
A careful comparison of all turf systems and an honest assessment of field builders affirms that A-Turf consistently outperforms other brands and provides the greatest value.
Best Quality & Longest Life Span
All materials used in A-Turf systems are made and assembled in the U.S.A. In addition, we use the most proven fiber on the planet. By using the industry's most proven materials and best installation craftsmanship, the average life of an A-Turf field is now 14 years.
Featured Blog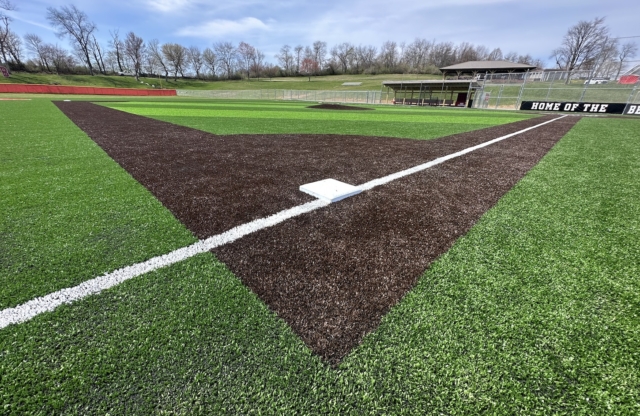 How to Choose the Best Turf System for Your Athletic Field Project A number of factors have contributed to the growth of athletic turf fields in recent years, with many high schools, colleges and universities, pro sports teams, and parks…
More >
Featured Project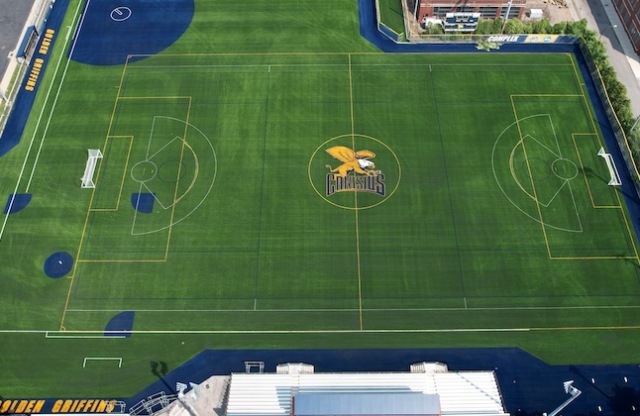 Canisius University – Demske Sports Complex Location: Buffalo, NY Surface System Used: A-Turf® Titan and Premier systems Completion: 2022 Overview The Demske Sports Complex is the home base for many NCAA Division I athletics at Canisius University in…
More >